Let's get together this Christmas!
Join us for Christmas at Victory
Friday, December 24, 2021
Refresh family traditions & find connection this holiday season.

Connect with your neighbors


Connect with your loved ones
Hey, friend, it's been too long!
God created us for connection. We need each other, whether it's celebrating what's good or supporting each other when it's tough. Our world has been through some crazy things, and too many of us feel isolated.
Let's change that.
No matter what you do this Christmas, find time to connect.
It's easy to get lost in the hustle of the holidays and lose sight of what really matters. We've put together some fun and thoughtful moments for you this Christmas season.
Each week we'll send you a quick email with a fun family tradition and a short devotional to keep things in focus during the holidays.
Sign up for our Victory Family moments all season long.
We'd love to see you in person this Christmas Eve!
We'll have family favorites from our previous Christmas shows!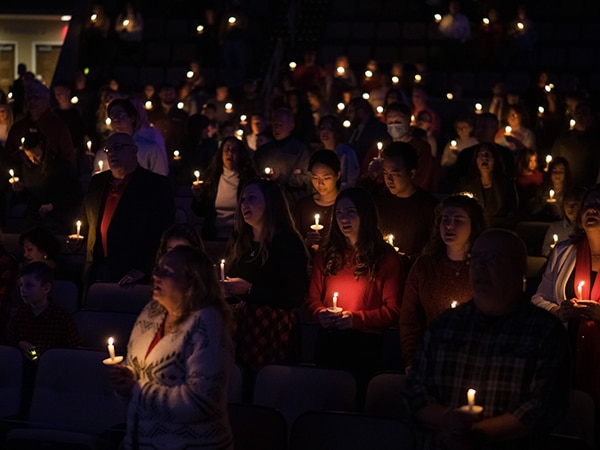 Join us for Christmas at Victory!
Connect with friends and neighbors
Listen to great holiday music
Participate in traditional moments like Silent Night by candlelight
Celebrate Jesus — the hope of the world
At Victory, you can expect to be welcomed into a casual, friendly atmosphere full of loving people. Join us at one of our campuses:
Cranberry Twp. Campus: Saturdays at 6 pm and Sundays at 10 am
Meadville Campus: Sundays at 9:15 and 11 am
New Castle Campus: Sundays at 10:30 am
Online campus: Saturdays at 6 pm and Sundays at 10 am at live.lifeatvictory.com, Facebook and YouTube.